Deadline Communications launches new brand identity and website
12th November 2020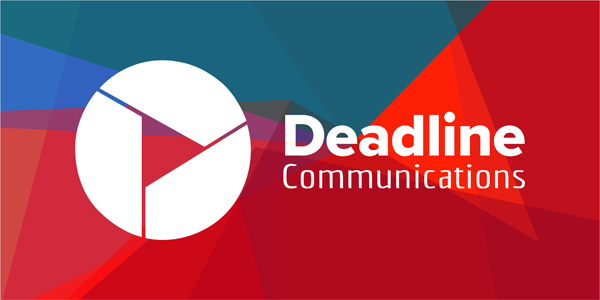 We're proud to launch our dynamic new brand identity, complete with a vibrant new colour palette and an updated website.
For Deadline, this refresh comes at an especially opportune time. COVID-19 has brought an avalanche of challenges for UK businesses, not least in the creative industries, and all of us have had to adapt at speed. At Deadline, we've worked hard to keep producing powerful content, meet new COVID-19 filming regulations and help clients communicate their own changing practices, while developing new storytelling styles that creatively harness common meeting software like Zoom and MS Teams.
What are we most proud of? Probably the promotional films we've created free-of-charge for major visitor attractions like Colchester Zoo and the Museum of Brands in London (featuring Harry Hill). As pandemic restrictions relaxed in September, these businesses needed an immediate influx of visitors in order to continue operating. We were glad to pitch in and play our part in helping to spread the word.